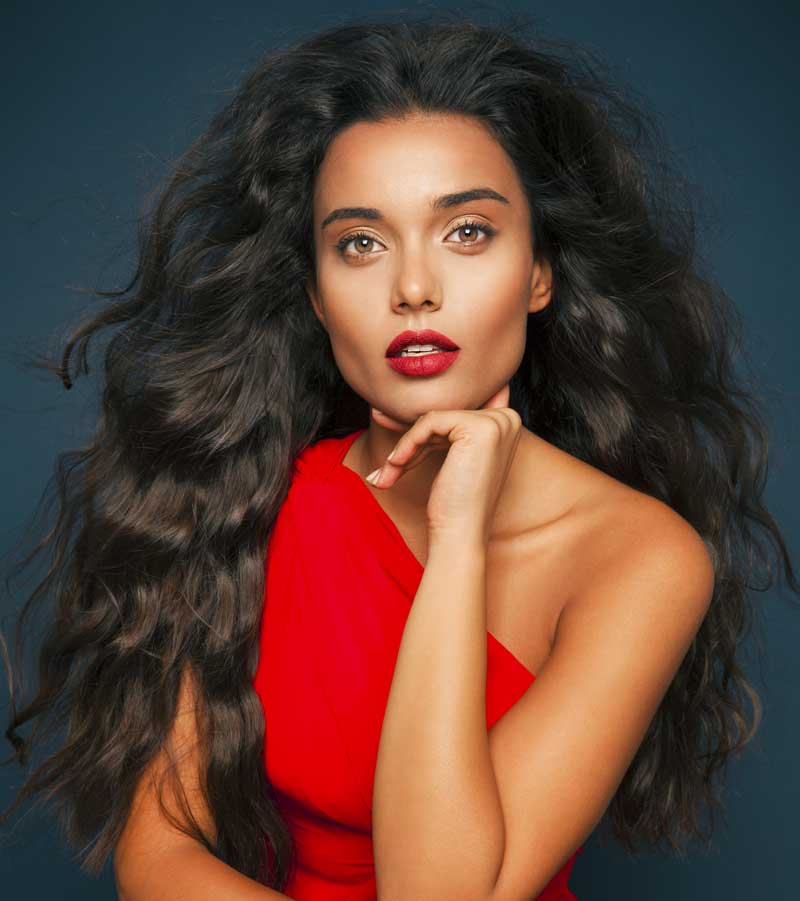 ---
In Hindi, the word RANI means QUEEN and we believe in holding our products to Royal standards! RANI HAIR offers you only the highest quality virgin Indian Remy hair, popular for its luxurious feel and texture. Want to know more?
More Info
---
Comparison Chart
---
This comparison photo shows RANI HAIR vs our competitors. Our hair is softer, less frizzy and has a more luxurious feel and shine.
We maintain our quality by ordering in small batches to provide you with the best quality hair on the market. RANI HAIR may cost a little more in the beginning but with proper care, RANI HAIR can outlast the cheaper brands.
We believe RANI HAIR is a quality product that's fit for a Queen. Treat your hair like Royalty.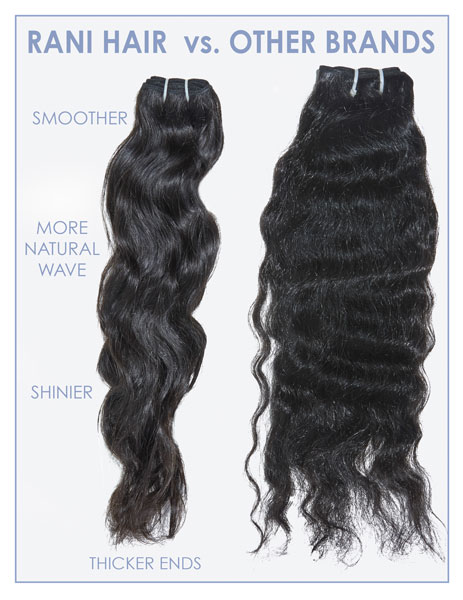 I've bought hair from many places, but my Natural Wave from Rani Hair beats them all! This is the best hair on the market!Dominique, Los Angeles
How to Care for Rani Hair
---
Comb hair and braid it loosely every night

Never put products on the hair before sleeping

Wash the hair with a high grade sulfate-free shampoo

Use intensive care deep-conditioning products and rinse weekly

When sleeping, use a silk covering for protection
Be sure to use a high quality daily leave-in conditioner

A light oil and mousse is always helpful to get rid the frizz

Make sure a licensed hair stylist installs the hair

If the tracks are cut during installation, ensure they are sealed
Although our Remy hair extensions are 100% human hair, they do not receive nutrition from the scalp like your own hair would. Therefore, you must minimize the amount of heat you use. The more heat applied, the shorter the life span of your hair. We cannot guarantee that the hair will remain smooth if you overuse your hairdryer, flat iron or curling iron.